Hey, Stratos & Alice aka wortheverymile. What inspired you to become travel bloggers, and how did you get started in the industry?
We were both inspired to become travel bloggers because of our shared passion for travel and adventure. We've always loved exploring new cultures, trying new foods, and experiencing different ways of life, and we wanted to share those experiences with others.
We got started in the travel blogging industry by studying and researching how to build a successful travel blog. We didn't have any previous experience or technical knowledge, so we had to learn everything from scratch. It wasn't easy, but we were determined to make it happen, and we worked hard to build our blog from the ground up.
One of the biggest challenges we faced was figuring out how to get our blog noticed in such a crowded industry. We had to be creative and find ways to stand out from the crowd. We started by networking with other travel bloggers, collaborating with brands, and sharing our content on social media.
Over time, we built a loyal following of readers who were inspired by our travels and our willingness to share our insights and experiences. We're incredibly grateful for all of the positive messages, collaborations, and new acquaintances we've made through our blog. We're excited to continue our journey as travel bloggers and to inspire even more people to explore the world.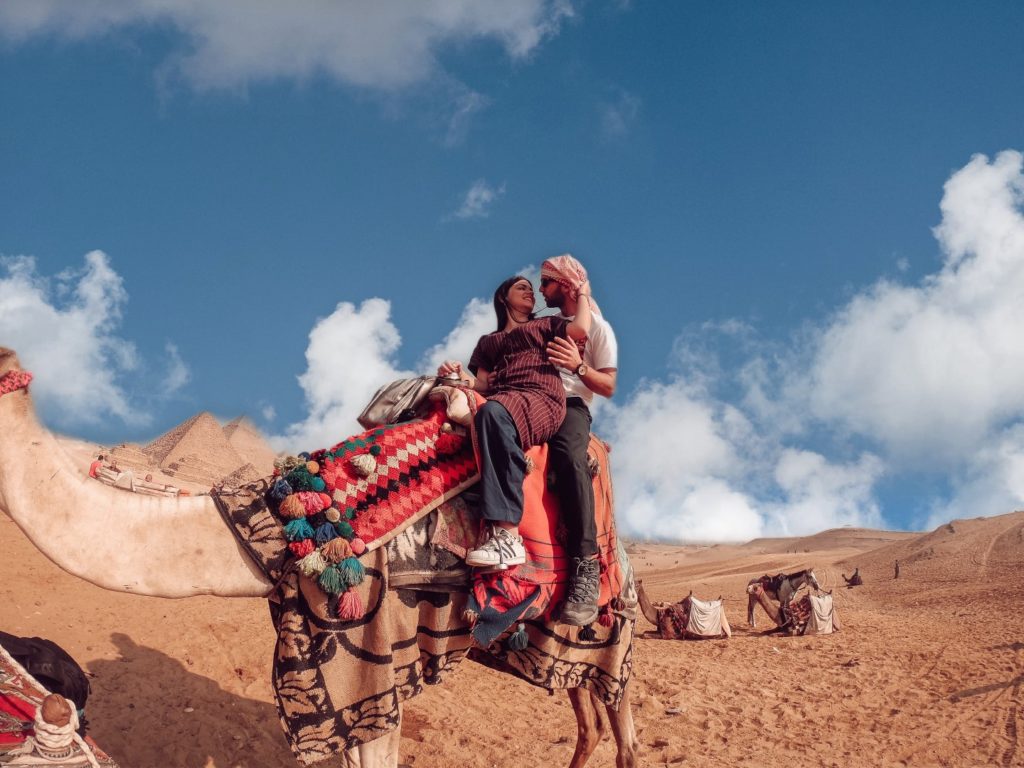 What's your favourite destination you have visited and why?            
Our favourite destination that we've visited so far has to be New York City. It's such an iconic city, and there's always so much to do and see. But more importantly, it holds a special place in our hearts because it's the place where I proposed to Alice.
We have so many great memories from that trip, from strolling through Central Park and admiring the skyline to trying some of the best pizzas and bagels we've ever had. We also loved visiting the different neighbourhoods and experiencing the unique cultures and vibes of each one.
One of our favourite experiences in New York City was visiting the One World Observatory. It was such an incredible feeling to be standing at the top of such an iconic building, looking out at the city below. We also enjoyed walking across the Brooklyn Bridge and taking in the stunning views of the skyline.
Overall, New York City will always hold a special place in our hearts, not just because of the proposal, but also because of the incredible experiences we had there. It's a destination that we would highly recommend to anyone looking for a mix of culture, food, and adventure.
What advice do you have for someone who wants to travel more but is hesitant to do so?   
Our advice for someone who wants to travel more but is hesitant to do so would be to start small and take it one step at a time. You don't need to plan a big, expensive trip right away – you can start by exploring your own city or nearby towns or taking a short weekend trip to a nearby destination.
It's also important to do your research and plan ahead, especially if you're travelling to a new place. Look up information about the destination, including safety tips, local customs, and must-see attractions. This can help you feel more prepared and confident when you're on the road.
Another tip is to connect with other travellers and travel communities online. There are many groups and forums where you can ask for advice, get recommendations, and connect with like-minded people who share your passion for travel. This can help you feel more supported and motivated to take the leap and start exploring new places.
Lastly, remember that travel doesn't have to be perfect or expensive. Some of the best travel experiences come from unexpected adventures and challenges, and you don't need to break the bank to have a memorable trip. Be open to new experiences, be flexible with your plans, and most importantly, have fun!
How do you approach planning your travel itineraries? Do you have any tips for finding off-the-beaten-path experiences?
When it comes to planning our travel itineraries, we like to do a lot of research in advance. We start by looking up popular destinations and attractions in the area we're visiting, but we also try to find lesser-known spots that might not be as well-known to tourists. We often use travel blogs, guidebooks, and social media to get ideas and inspiration.
One of our tips for finding off-the-beaten-path experiences is to talk to locals. They often have great recommendations for hidden gems and unique experiences that might not be as well-known to tourists. We also like to explore neighbourhoods that are off the beaten path, rather than just sticking to the main tourist areas.
Another tip is to be open to trying new things and stepping outside of your comfort zone. Some of our favourite travel experiences have been ones that we didn't plan for but stumbled upon by chance.
We also like to be flexible with our itineraries and not try to cram too much into a single trip. Sometimes the best experiences happen when you have the freedom to just wander and explore.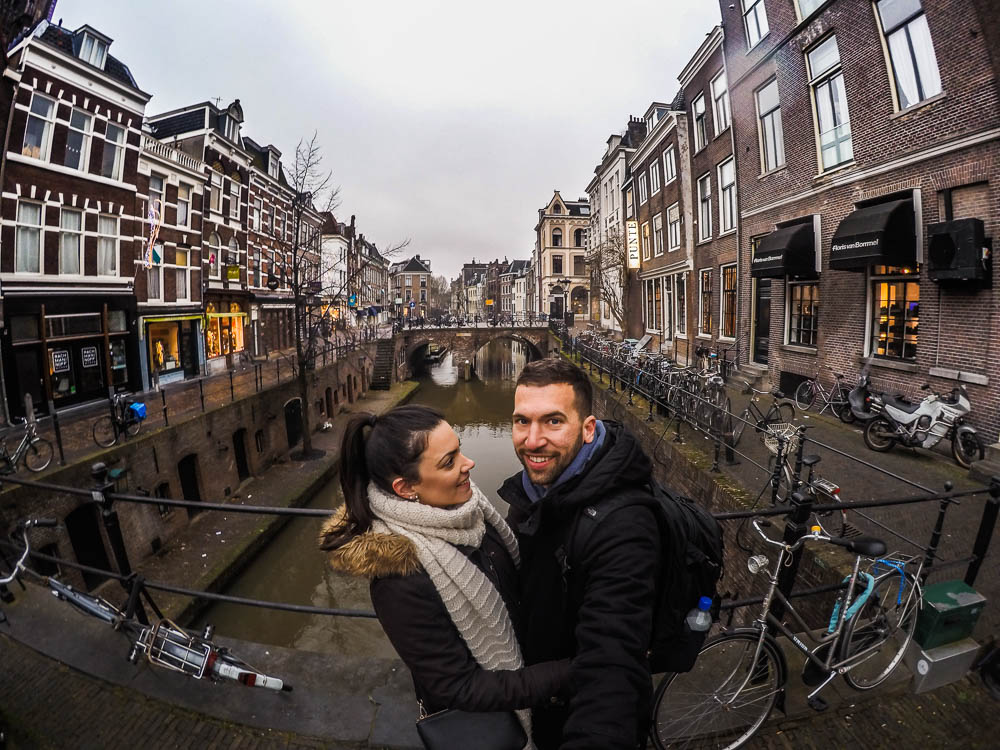 What's your next travel destination, and what are you looking forward to experiencing there?
Our next travel destination is Belgium and Luxembourg. We're really excited about this trip because it's our first time visiting these countries. We'll be spending some time in Brussels, Ghent, and Bruges in Belgium, and then we'll be heading to Luxembourg to explore the city and surrounding countryside.
One of the things we're most looking forward to in Belgium is trying all of the amazing food and beer. Belgium is known for its delicious chocolate, waffles, and fries, and we can't wait to sample all of these treats. We're also excited to explore the beautiful architecture and history of the cities we'll be visiting, like the stunning Grand Place in Brussels and the picturesque canals of Bruges.
In Luxembourg, we're looking forward to visiting the historic old town and checking out some of the museums and cultural sites. We've also heard that the countryside is incredibly beautiful, with rolling hills and charming villages, so we're hoping to do some hiking and exploring outside of the city as well.
What are your long-term goals for your travel blog, and where do you see yourselves in the future?
Our long-term goal for our travel blog is to turn it into a full-time career, where we can travel the world and share our adventures with our readers. We hope to inspire others to explore new places and try new experiences, while also providing practical advice and tips to help them plan their own trips.
In the future, we see ourselves continuing to grow our blog and our brand, collaborating with other travel companies and influencers, and creating new and exciting content for our readers.
Ultimately, our goal is to create a community of like-minded travellers who share our passion for adventure and exploration. We want to connect with people from all over the world, share our stories and experiences, and inspire others to pursue their dreams and make every mile worth it. We're excited to see where this journey takes us and can't wait to share it with all of our readers!