Meet Parbhis Rehan, a 16-year-old boy who has already accomplished more than most adults do in their lifetime. Parbhis is a coder, entrepreneur, and writer, who has a passion for learning and creating. His journey to success started at the age of 12, when he first learned how to code. He was fascinated by the idea of creating something that he could call his own and that others could use. So, he took it upon himself to learn everything he could about coding.
In 2019, during the lockdown, Parbhis published his first app called "Videosed Messenger" on the play store. The app was a messenger that allowed users to send videos to their friends. Despite the app's unique concept, it didn't get the success he hoped for. Some of his friends were even skeptical about the app's safety. To prove them wrong, Parbhis decided to work harder and get certified in coding. After a lot of hard work and determination, he finally got certified from a top coding institute in September 2022, as an "Exceptional Skills and Outcomes in Web Development with Deep UI/UX Interface."
With his newfound credibility, Parbhis started working on his next project. He created a website for his school, which he designed with high security features to prove to his friends that he could make safe and secure website. The website received great support from his friends, which boosted his confidence. In October 2022, he created another app called "MOBME VPN", which was also available on the Play Store. Despite the app not generating much revenue, Parbhis was still happy that people were using it, even if it was only for 10–20 minutes.
In 2020, Parbhis wanted to start his own business, but he faced a lot of skepticism from people who thought he was too young to understand the complexities of running a business. Despite this, he decided to go ahead with his plans and started an online e-commerce app called "GOO BUDDIES". Unfortunately, without any support or guidance, the website crashed before it even got off the ground. This didn't stop Parbhis from pursuing his dreams. He spent the next two years planning and preparing for his next venture. Finally, on January, 2023, he launched an e-commerce clothing store called "HOLA TEEN", with the support of his family and friends.
Within just 9 days of launching his website, Parbhis made a profit of $7,500, which is a testament to his hard work and determination. Not only is Parbhis a successful entrepreneur, but he is also an accomplished writer. He has been reading novels since he was 12 and started writing his own at the age of 14. He wrote his first novel about crime and suspense and received many comments and suggestions about it. Encouraged by this response, he started working on his second book, a romance genre, which received an even better response.
Parbhis has a bright future ahead of him, and we can expect him to make more apps and write more novels that will bring happiness to the world. He even shared a heartwarming love poem with us that he hasn't published anywhere yet. Parbhis is a true inspiration to young people everywhere, and his story is proof that age is just a number and that anyone can achieve their dreams if they work hard enough.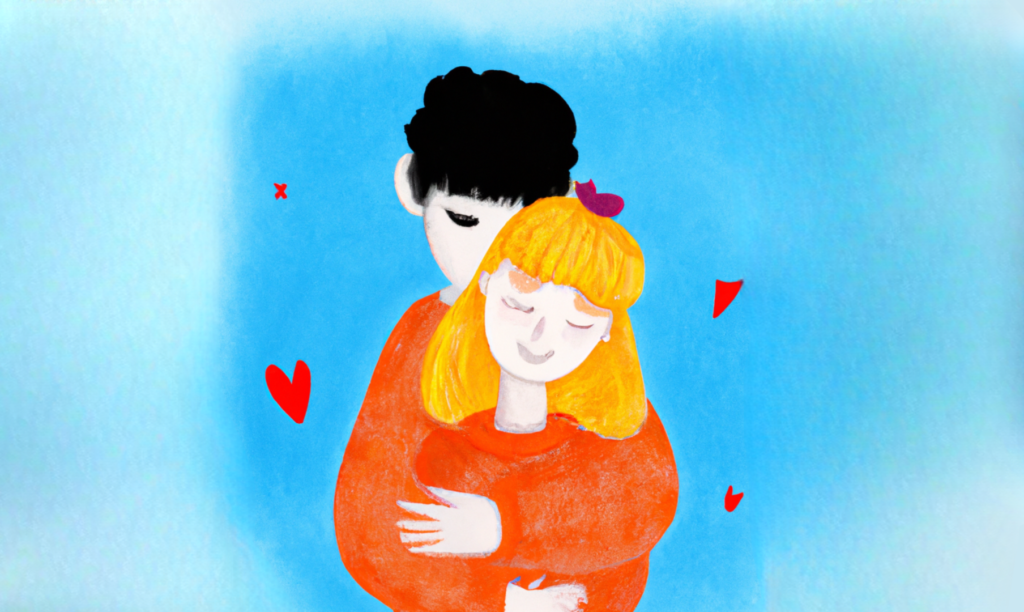 Forever Together in Lovely Life
My love, you are my shining star,
The beat within my heart so far.
I never want to leave your side,
Together we'll forever bide.
Your smile, it lights up my darkest days,
And in your arms, I find my ways.
I promise you, my love, I'll stay,
And never leave you, come what may.
Your eyes, they sparkle like diamonds bright,
And hold the love that shines so bright.
I never want to be apart,
Together, forever, in each other's heart.
So, let me hold you close and tight,
And whisper how I'll love you night after night.
I'll never leave you, my love, this I vow,
Together forever, I'll be here right now.
And so, my love, as the stars above
Shine down on us with all their love,
I hold you close, and know with grace,
Our love will last, forever in this place.
So let us dance beneath the moonlight's glow,
With hearts entwined and love to show.
Together always, our love will grow,
As we journey through life's ebb and flow.
So never fear, my love, I'll always be,
Right here beside you, for all to see.
I'll hold your hand, and we'll face the world,
With love in our hearts, forever unfurled.
—————-