Entrepreneurship is the ability and willingness to develop, organize, and operate a business enterprise besides its uncertainties. Being an entrepreneur means you are ready to take the risks of starting a new and unique business. "Being your boss" has become a trend nearly everyone is going for. People are quitting employment to take risks of starting unique businesses for self or family sustenance. With the rise of technology, people can now share different cultures' business ideas and invest in online businesses. Some of the most successful entrepreneurs globally include Jeff Boaz, the CEO of Amazon, Elon Musk, CEO SpaceX, Bill Gates, co-founder of Microsoft, Mark Zuckerberg, CEO of Facebook, and Steve Jobs, CEO of Apple. However, there are various upcoming entrepreneurs to look up to due to their determination and consistency. They have used their poor background history to motivate them to keep pushing and giving their best. Although challenges have been the order of the day as young entrepreneurs, giving up has not been an option for them. Armani Humbert from Tampa, Florida, is among the most determined and successful entrepreneurs that you don't want to miss his story of success.
About Armani Humbert
Armani Humbert is a determined entrepreneur to emulate. At the age of 24, he has taken various risks, which have turned into a success. Unlike other popular entrepreneurs who had come from a good background, he was raised by two loving parents who supported him emotionally since they didn't have much to offer monetarily. According to Armani, his mother, Beverly Bowden-Humbert, and his son Justice, born in 2019, have been his biggest inspiration. The marriage between his parents failed some time ago, and he assumed the role of trying to help the mother bring bread to the table by the end of the day. Armani Humbert was raised in Tampa, Florida.
Education
Armani Humbert attended Florida A&M University at the start of the Fall in 2015. His university life started off very strong but was a bit tough in the late years because of the responsibilities that he now had taken upon. Since he did not want his mother or father to engage in struggles that would worry their son's well-being, he looked for a job to sustain his upkeep. Socializing was a huge part of his college life due to responsibilities and the desire to obtain good grades to make his family proud. Armani Humbert also participated in various school activities, including mentoring and governing. He was an engineering student and pledged a Divine 9 Greet Fraternity, The Alpha Xi Chapter of Kappa Alpha Psi, as a Spring 18 initiate. Also, he was interested in various cultures and took the opportunity of school resources to develop his talent and interests.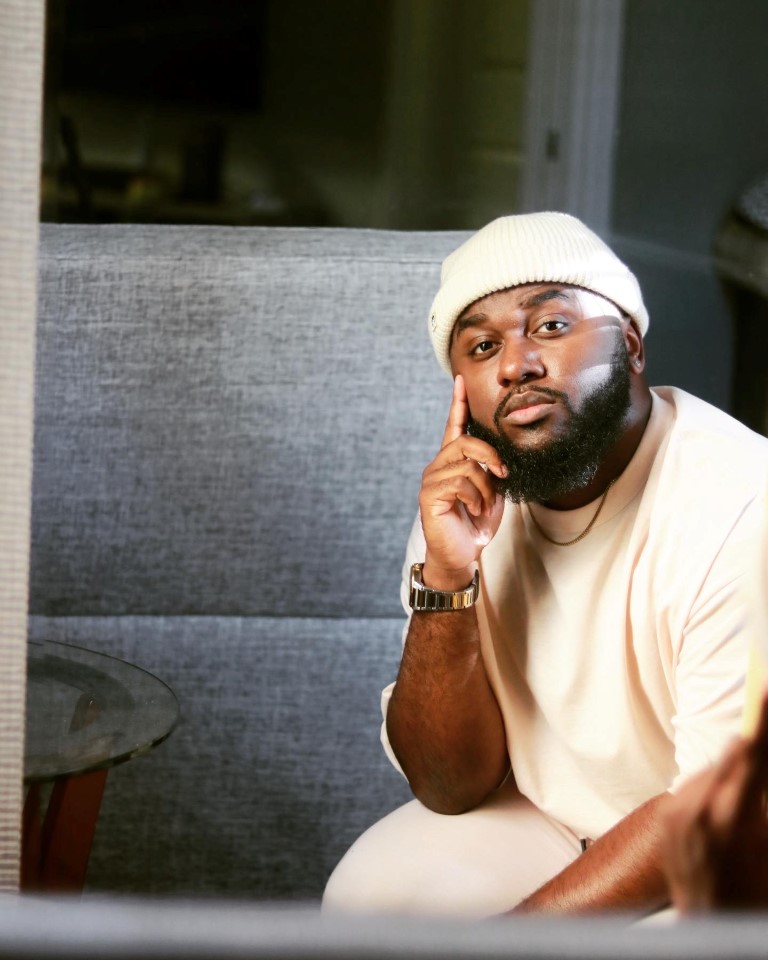 How Our Past Doesn't Define Us
Armani Humbert comes from a humble background that making ends meet was a tall order. Things turned to the worst when the parents separated, and he had to support the mother and father mentally. Armani did not give up on himself and since he understood that, the only way out of poverty was determination and taking risks. In Tampa, Florida, life is challenging to most youth due to high poverty levels. Most children from Tampa, Florida, have lost hope of getting past a high school diploma. The lack of a college involvement in the community contributes significantly to the hopelessness of getting into tertiary institutions, which are key game-changers not only in the USA but globally. He took the hardship of striving to make ends meet as the biggest challenge to offer his children in the future the best. His determination was motivated by the urge to make the mother proud.
Skills And Areas Of Expertise
One important thing that has made Armani Humbert successful is his ability to use skills and expertise to take risks. He turned his passion to business which worked out for him perfectly. Armani's love for art grows his interest in photography to have the best photos around him. He has been doing photography for 6 years. Besides photography, other skills include;
Educator Within Trading Currencies And E-Commerce
Online trading currencies have become the best platform for making profits, especially among the youth. Due to the rise of interest among youth to understand how trading currencies work, especially online, Armani Humbert saw the need to learn it, practice, and educate more people. Although he nearly had no experience of e-commerce being a student of engineering, that did not block him from learning skills related to online business and payments. Armani took advantage of the rapid growth of technology to acquire basic skills and kept them in practice. His interest in e-commerce began in college, where he participated in online marketing and sales. According to Armani Humbert, people like Jeff Bezos and Bill Gates, who invested in online business, made him believe the valuable flip of the coin can be obtained using e-commerce and online trading currencies. He has obtained trading skills for three years and has used the skills to influence other people within Tampa, Florida and other cities in the country, who have become successful. He was able to grow his business to over 1000 individuals learning how to trade and invest their money and mindset to grow themselves and the people around them.
A Content Creator
Due to the rise of artificial intelligence and virtual reality, digital content creation witnessed an increase in demand. He specialized in digital content, where much focus seemed to be directed. He started by learning the basic content creation skills; information, a channel for delivering information, and various beneficial features the medium adds to the information to improve the experience. As a content creator, Armani Humbert understood the need for coming up with high-quality content which will inspire users and the targeted audience to get attracted and have the desire to understand what is being expressed. He has developed his skills in various fields, such as offering best SEO practices, creating social media posts, and working with various departments of different companies to develop content ideas that would sell in the market. His videos, articles, white papers, and films have been used widely on social media.
Photographer
Armani's love for art has made him among the best photographers in Tallahassee, Florida. His photographic skills have been put to use for over six years. According to him, these skills have made him one of the best content creators in graphics. His love for images and art has made him understand how to pass information by beautiful images. Also, the use of social media has led to the rise of photography as a profession. People are looking for the best photographers to take the greatest moments to capture social media attention. According to him, his works has inspired people to travel, enjoy life and celebrate by capturing each moment for future reference. His skills magnify even the minute moment to make it look adorable.
A Graphic Designer
According to Armani Humbert, his passion for photography helped him diversify in various skills, which turned out to be a success. He defines a graphic designer as someone who can turn a simple image into something magnificent by hand or computer software to inform, communicate ideas and captivate the consumers. He also insists on offering solutions using images. He has used these skills to design various social media platforms of various brands such as Facebook or Instagram. Although most people despise such skills, he claims they were a big game-changer in his life, especially when he was at school. He advertised his skills on social media, which earned him a few contracts that kept him and his family moving. He has transferred these skills to various youths in Tallahassee and across the state.
Videographer
Armani Humbert seems to develop his skills along one area and expound them to make them fruitful. According to him, his love for photography later made him interested in videography. He believes that graphics determines the quality of the video. He used online programs to advance his skills which he kept in practice until he obtained perfection. His studios are among the best due to quality videos. Also, he has considered advertisements his best niche due to the rise of online marketing. He took advantage of the change in trends from physical to online advertisement. He studies the audience to ensure he is putting out interesting videos that will capture the attention of the intended market.
Network Marketer
Network marketing is a unique business model that depends on sales by representatives while working from home. It involves three basic systematic tactics to earn income from your comfort zone; lead generation, recruiting, and management. Armani has created a traffic platform that helps him make some passive income, although significantly due to changes in trends. He took advantage of the growth in online business to have platforms where people can gain traffic. He has linked with various web developer to give who gives him new clients venturing into online business to help them obtain traffic.
Artist
Finally, Armani Humbert takes everything into art to magnify them, bringing out their beauty. His love for art is described uniquely. According to him, art is beautiful and makes people see the value of the most insignificant things. Therefore, in everything he does, he adds taste to it to make it look beautiful. Also, his love for visual objects is evident in his passion for photography. He uses creativity to give images an enticing view.
Ambitions
Armani was brought up in a humble environment that he wouldn't wish anyone to experience. His determination is to offer his son Justice the best life possible. Also, he is devoted to giving back to society by giving the youth of Tampa, Florida, an opportunity he didn't get. He uses his skills to offer training to youth from his community who are organized in groups. He encourages them to use their creativity to come up with business ideas, which he would fund to the best of his potential. Since Armani Humbert has diversified his skills and put up various businesses, he has provided employment opportunities to many youths who seemed hopeless. Armani Humbert is a true epitome of the impact of entrepreneurship on people's lives.
Why People Should Follow Armani Humbert Footsteps
Although we have multiple successful entrepreneurs who have come from grass to grace, they tend to forget they have a role of encouraging and supporting other people from their community. Armani serves as a good example of entrepreneurs who give back to society. He aims to give poor children an opportunity he was didn't have access to. He supports the poor children from Tampa, Florida, who can't afford education. Indeed, Armani Humbert is a true hope of society as an entrepreneur. He sets a good example to other successful entrepreneurs by providing those in dire need an avenue for growth.
Conclusion
Entrepreneurship is all about taking various risks for personal in multiple fields of business. Despite the successful entrepreneurs who are always on in the limelight, we have upcoming entrepreneurs who have taken a bigger responsibility, such as Armani Humbert. He is a true reminder that success needs to share. Using upcoming entrepreneurs such as Armani Humbert, who have come from scratch to being among the most successful people, society can learn that all is not lost. He stands out to be unique by giving back to society to offer the youth a platform he was not privileged to get. Being a young man who has just stepped into entrepreneurship and the age of 24 and made it, he gives optimism to people he is offering a better platform for success. Another key lesson we learn from Armani Humbert is that successful entrepreneurs can turn their passion into success.