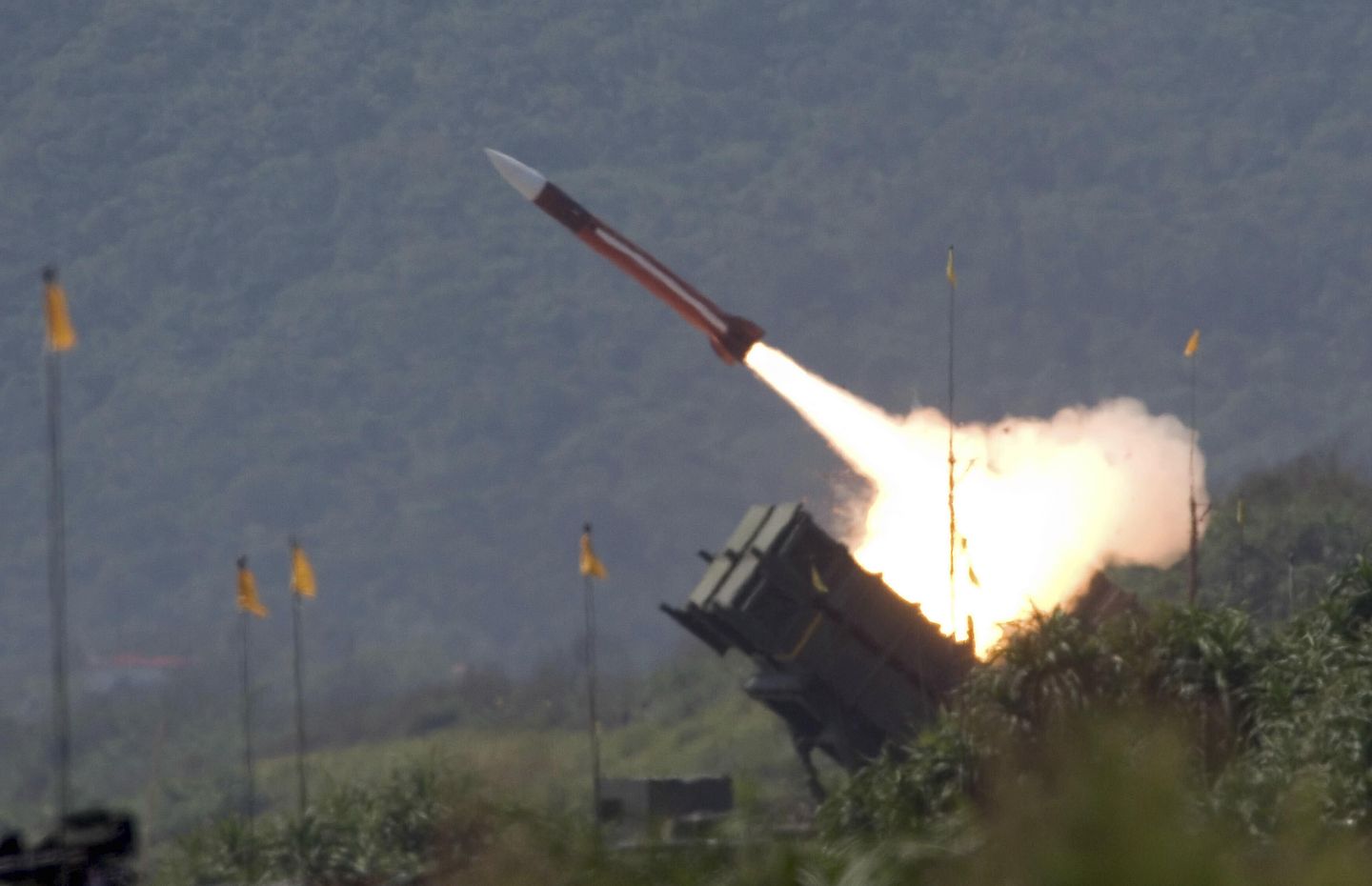 The Pentagon on Tuesday confirmed that Ukraine destroyed a hypersonic Russian missile over Kyiv last week using a recently-acquired Patriot missile defense system from the U.S.
Ukrainian officials said they downed the Kh-47 missile that had been launched on May 4 from a MiG-31 jet fighter flying within Russian territory. Known by NATO as "Killjoy," it is a nuclear-capable hypersonic ballistic missile with a range of about 1,200 miles and a speed of Mach 10.
Air Force Brig. Gen. Patrick Ryder, a Pentagon spokesman, confirmed the shootdown to reporters.
It is believed to be the first time Ukraine has taken out one of Russia's most sophisticated weapons using the American-made air defense system. It wasn't immediately clear whether the Patriot missile used in the mission came from the U.S., Germany or the Netherlands — the three countries providing them to Ukraine.
On Sunday, Ukrainian defense officials said the fearsome reputation of the Kh-47 missile has been dented by the effectiveness of the U.S. defense system.
"It doesn't matter now, when a Patriot stands in its way," Ukraine's Defense Ministry Tweeted. "Ukraine is the best test ground for the most modern Western weapons. Ukraine excels at demonstrating the capability of everything in its arsenal."
---
SEE ALSO: Ukraine, Russia fighting an evolutionary war; tech joins WWI-style combat, giving glimpses of future
---
The Pentagon on Tuesday also confirmed a new security assistance package for Ukraine as it tries to beat back a Russian invasion force. The $1.2 billion package is being provided under the Ukraine Security Assistance Initiative. Unlike a drawdown, the weapons and other support will come from new private-sector production rather than from current Pentagon stockpiles.
Included in the latest package are additional air defense systems and munitions; 155mm artillery rounds; ammunition for counter-drone systems; and support for training and maintenance.
Russia reportedly launched another 15 cruise missiles at Kyiv on Tuesday, following a similar barrage on Monday, but Ukrainian officials said all of the missiles had been shot down before reaching their targets.
𝗖𝗿𝗲𝗱𝗶𝘁𝘀, 𝗖𝗼𝗽𝘆𝗿𝗶𝗴𝗵𝘁 & 𝗖𝗼𝘂𝗿𝘁𝗲𝘀𝘆: www.washingtontimes.com
𝗙𝗼𝗿 𝗮𝗻𝘆 𝗰𝗼𝗺𝗽𝗹𝗮𝗶𝗻𝘁𝘀 𝗿𝗲𝗴𝗮𝗿𝗱𝗶𝗻𝗴 𝗗𝗠𝗖𝗔,
𝗣𝗹𝗲𝗮𝘀𝗲 𝘀𝗲𝗻𝗱 𝘂𝘀 𝗮𝗻 𝗲𝗺𝗮𝗶𝗹 𝗮𝘁 dmca@enspirers.com