Expressly designed for Apple's iPad, the Robots of Mars ebooks series delivers fun and exciting out-of-this-world adventures for kids aged 5 to 11.
LOS ANGELES, CA (Feb 01, 2023) – After five years in development, Robots of Mars, an exciting, action-adventure series of ebooks for children aged 5 to 11, is now available exclusively on Apple Books. With three original titles available, children aged 5 to 11 will be able immerse themselves in these highly detailed worlds featuring loveable and vibrant characters as they are entertained and educated about life in the future on the distant red planet called Mars. Written and illustrated by Don Fox and narrated by Edoardo Ballerini, the ebooks are available for use on iPads throughout the galaxy.
The Robots of Mars ebooks series is expressively designed for the Apple iPad by writer, illustrator and theme park ride designer Don Fox. Featuring fantastical worlds that are almost 3D in quality, the three-part series offers children and parents new worlds to immerse themselves and explore with a host of colorful and vibrant characters created by Fox. The fast-paced, action-packed adventure stories are presented in a revolutionary new format for kids to enjoy. The ebooks are a hybrid of traditional picture books, graphic novels and film. Robots of Mars offers both text and optional narration allowing kids the option to "watch" the illustrations like a movie while they read along and listen to the story. This allows them to learn to read with more ease while they stay engaged.
"I am so thrilled to have audiences finally be able to travel to mars and meet these remarkable characters. It's been an incredible journey and now it's time for kids and parents alike to spend some time with their new robot friends from Mars," says Don Fox, author, illustrator and animator of the Robots of Mars ebooks series.
The series of ebooks is narrated by award-winning actor and narrator, Edoardo Ballerini, who provides depth and excitement to all the adventures in all three ebooks, giving depth and individual personalities to each of the robot characters.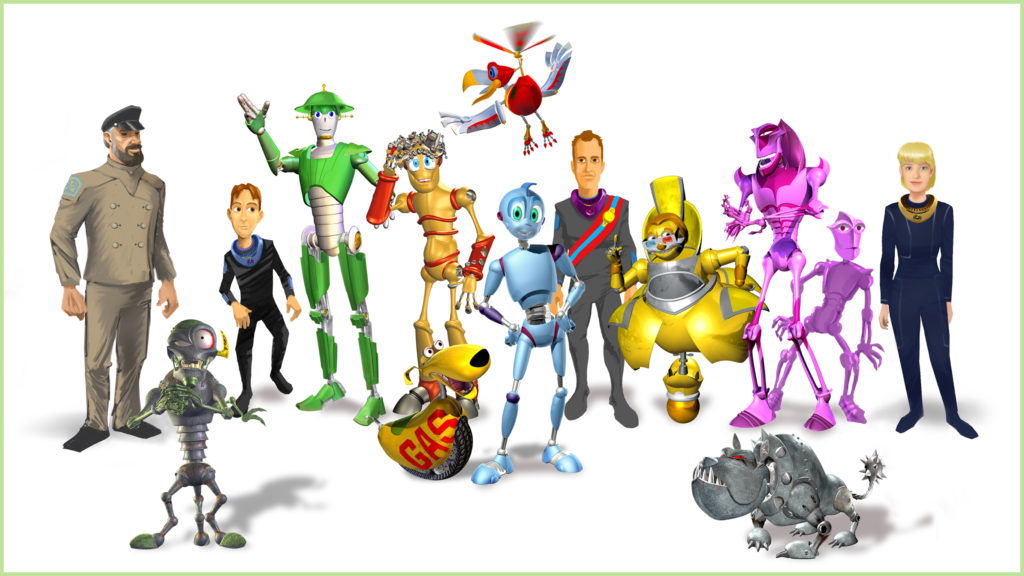 "Bringing Robots of Mars to life was an absolute treat. I hope audiences young and old will enjoy the adventures of Sparky and his pals as much as I did," states award-winning actor and narrator, Edoardo Ballerini.
Edoardo Ballerini is a two-time winner of the Audio Publisher Association's "Best Male Narrator" award, and the voice of more than 400 audiobooks. He has also appeared in over 50 TV shows and films, including recurring roles on The Sopranos, Boardwalk Empire and 24. Ballerini will next be seen as a series regular on FX's Retreat.
The three titles in the ebooks series are: The Robot Factory, followed by The Well of Doom and The Jewel of Power wraps up the series. Geared towards kids, aged 5 to 11, the ebooks feature a host of interesting characters, including Sparky, a blue robot hero; Blasto, Sparky's one-wheeled, robotic sidekick; and Melody, a wisecracking robot bird. The trio is sent on numerous quests which include stopping the evil Supervisor of Mars from acquiring an ancient Martian jewel called the Jewel of Power.
The Robots of Mars series fuels the mind, nourishes the heart and sparks the imagination in all who read them. Brought to life by writer, animator and illustrator Don Fox, the stories help parents to remember what it was like to wonder as a child and help restore what may have been lost or taken for granted as they grew up. As well, the epic stories offer children an imaginative adventure to a Martian world populated by futuristic robots and an escape from this world to another, while ultimately, bringing consolation and reassurance with the final happy ending. 
Available for download on Apple Books, each title is priced at $9.99 and includes the dynamic, illustrated story and the narration for the book. Users can opt to either read the book with the narration activated and follow along, or without the narration to allow for a personalized reading experience where the child can either read for themselves, or a parent or teacher can read aloud to them.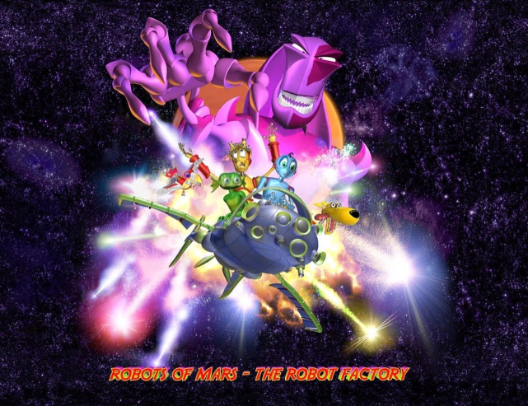 Please contact us to receive a complimentary review copy of the first episode of the Robots of Mars series, "The Robot Factory" which starts with the creation of Sparky and his dangerous mission to a robot factory on Mars. Instructions on how to download the ebook from the Apple Books store will be provided along with the download code. Additional digital assets are available on request.
To learn more about the Robots of Mars ebook series, please visit: https://robotsofmars.com/
For more information and to receive your download code, please contact:
Phillip Nakov at City PR, phillip@cityprinc.com