At The 2022 Fresh Faces Project Awards, the organization and its Founder, Calynn M. Lawrence, bestowed a variety of awards, titles and honors to over 30 hand selected creatives, entrepreneurs and public figures from all over the USA at their annual pro bono ceremony! Some of their most notable honorees include television star Andre Bellos, retired nursing leaders Leretha Thomas, Marianne Galloway and Adia Anderson, and pageant queen/education leader Dr. Delmar Dominique Peterson.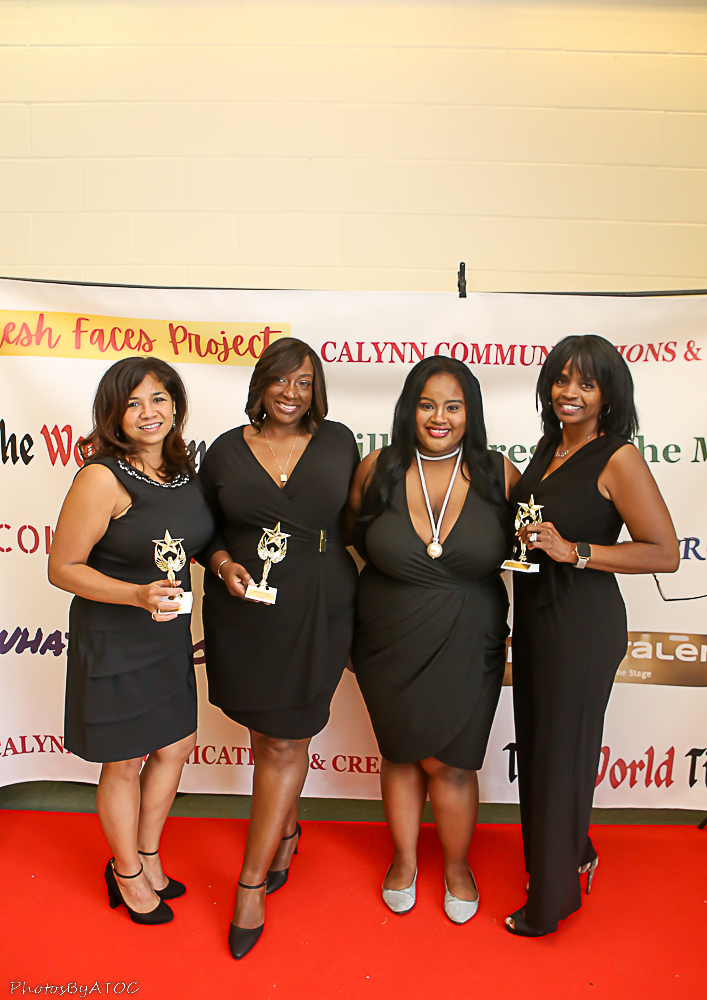 The Fresh Faces Project is a nonprofit initiative owned by the Calynn Communications & Creative corporation. They have provided free and discounted PR & Marketing services to over 700 beneficiaries since their inception in 2014. They made history in January 2021 as being one of the largest pro bono marketing agencies in the world and have been seen on the front pages of media giants such as but not only Yahoo! Finance, Billboard HipHop, E! News Sri Lanka, New York Times Daily, The Washington Mail, The Los Angeles Tribune and more! They've been coined a "legion of legends" in the media led by the Founder, Calynn M. Lawrence (Ms. USA Universe Tourism 2021), that has been called "Supergirl of Small Business PR (Various outlets)," "One of The Greatest Minds In Creative PR (A Valid Review)," and "The Queen Midas of Small Business Marketing (Humor & Style Magazine)."
This year the ceremony hosted a thorough program with three separate honors that were available to guests! They bestowed LIfetime Honoree awards to guests who had shown immense support to their cause and made sizable contributions to their industries and communities. They offered Innovator Awards to creatives and entrepreneurs who have been making waves in their fields. And, most notably, they had the official coronation of their second class of Royal Ambassador queens, The Artists of Altruism, who will reign for the next year representing the organization in their philanthropy, business and entertainment work! Some of them were repeat queens who did well in their reign last year. One of whom, Destiny Faith, was the 2022 Service Leadership Award winner for having the best service portfolio.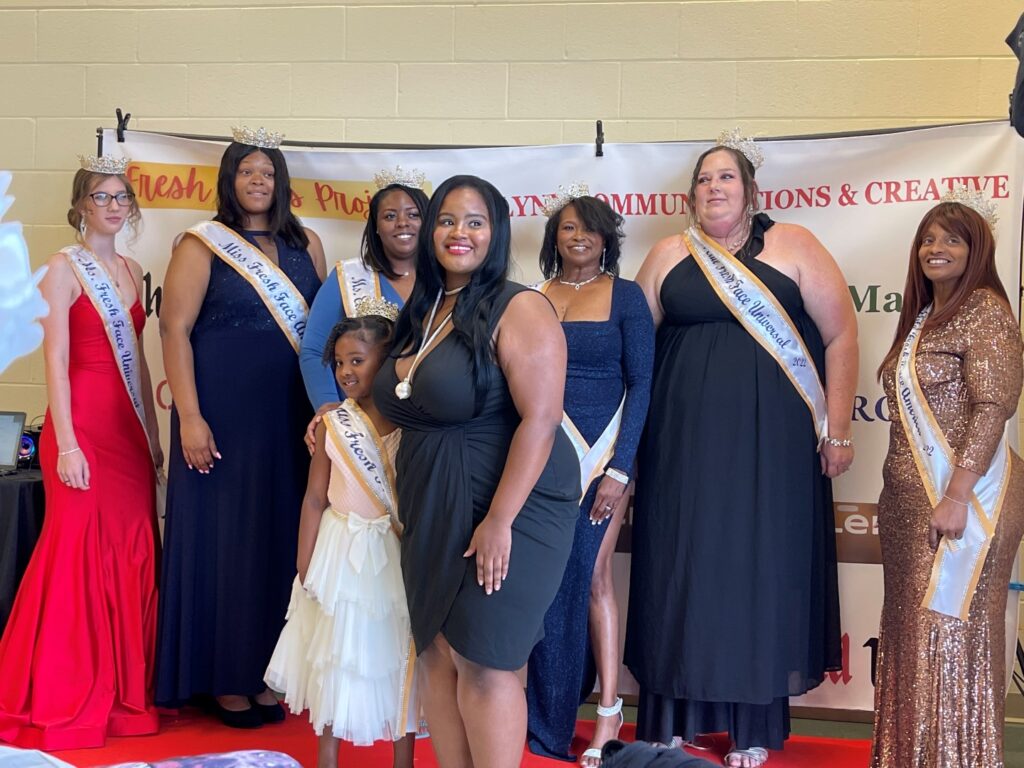 The profiles of these chosen queens are not only notable but highly impressive and the work that they have already done in their communities speaks volumes! It is no wonder they were given the highest honors available within the organization, royal ambassadorship to reign for an entire year as the faces of the cause. Some of their quotes include:
"Throughout my rein this year I plan to focus on being the advocate for all victims of sexual assault, but most importantly children. Being a survivor myself I know how hard it is to come forward and I hope I can be the courage others need to report their own assaults."
Destiny Faith, Ms. Fresh Face Universal 2022, 2021 Service Leader Awardee
"Our family faced a huge tragedy this year that left my husband paralyzed chest down. During this time I've learned the hard way the complications and impacts of spinal cord injuries. I will be using my crown to not only speak out on SCI and everything surrounding it but as well as the role spouses/family take on when they become full time caregivers to one injured."
Carolyn, Ms. Elite Fresh Face Universal 2022
"As the appointed Ms. Elite Fresh Face USA 2022, I have the opportunity to serve my reign congruently with my 2023 title as the "Most beautiful on Earth" Miss Tourism Pageant Ambassador. Although the word pageantry seems glamorous, I always gravitate towards platforms that encapsulate philanthropic qualities. With that being said, as an ambassador of the earth I will strive this year to create fun events in and around my community to showcase global awareness."
– Michaela, Ms. Elite Fresh Face USA 2022
"My Pageantry Platform is raising awareness and garnering resources for the homeless population in America. This issue is important to me because it affects so many people, especially young mothers and members of the BIPOC community, both of whom are groups I belong to and empathize with. A quote that inspires me is 'The Happiest People I know are those who lose themselves in the service of others' by Gordon B.Hinckley."
Marshae, Miss Fresh Face America 2022
" I'm a breast cancer survivor, 19 years and counting. This is something that is near and dear to my heart. So, this year I will focus on that, but will be open to anyone who may need a listening ear, dealing with any type of cancer or chronic illness. I'm here to support those who are fighting or have fought disease. No one should have to deal with it alone. I have supported these causes long before I was diagnosed. Thus, if I can help make even a moment in someone's life, it will be well worth my effort."
Miriam, Ms. Elite Fresh Face America 2022
" I received a shining star award while thriving through the pandemic and now am advocating for Colon and Renal Cancer. My mom, Alice Morgan died from Colon Cancer in 2006 and my Nephew, John Hackney, Jr.(AKA Little John and my Fred) died from Renal Cancer in 2015. So, I want to stress to everyone the importance of screenings and early detection to help fight for this cause. Being that, My platform is bringing awareness to Colon and Renal Cancer. My mission statement is 'When it comes to Cancer Screenings, don't just do it for you, do it for those who love you.' "
Linda, Ms. Forever Fresh Face USA 2022
The ceremony is invitation only and self-funded by their parent company with no ticket sales, entry fees or nomination fees to make it 100% accessible to every demographic! Its Founder sets this in place because she does not want anyone who deserves recognition to be stifled by their financial situation. Thus, the food, drinks, raffles and actual awards are of no charge to guests as a part of their pro bono cause. The credit for this amazing event also goes to the contributors who made it happen outside of its Founder! She gratefully thanks the volunteers who exemplify the mission of the initiative : Photos by A Taste of Chicago, Nikhaule from Insight Communications, Lovely Arielle, and Larry Miller. Decor & catering was done by Damuchi Does It, Leretha Thomas & Toriano Lawrence. Set Up And Take Down was done by their beloved volunteers. They also received two generous post-ceremony donations from the Galloway and Anderson families.
The event is a fantastic extension of their nonprofit work and is a beautiful way to honor and uplift talents who are changemakers in their community! The Fresh Faces Project does an outstanding job of selecting a phenomenal pool of honorees every year who embody the heroism, talent and diversity that they represent! This year was no exception with a stunning roster of real world rockstars on their honoree list.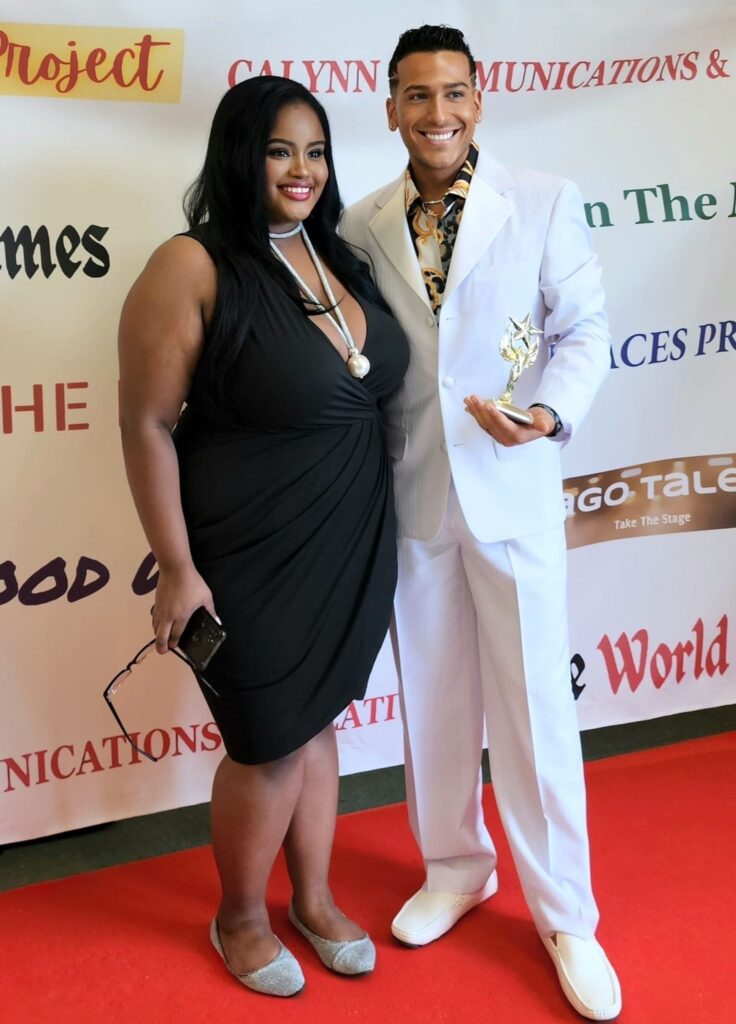 If you would like to support, join or learn more about the Fresh Faces Project, please visit www.freshfacesproject.org for more information on their upcoming opportunities to participate and give back!