Between yacht parties, vacations in exotic destinations, and luxurious properties. Husnain Kamran has an impressive lifestyle. Originally from Lahore, he is the founder and CEO of HK investment Group and Kamran Group of Companies and Managing director at Homegrace.
Making global news for his recent success in cryptocurrency. HK Investment Group has also become one of the fastest growing private investment groups in the world. They are investing in fast-growing technologies through their funding venture HKIG
Husnain, has now decided to build his own community within the crypto industry. Reaching over 100,000 members in just 2 weeks. Educating and inspiring young people from all over the world.
That said, all of the splurges that now underscore Husnain's life are the fruits of labour that came in after a long period of learning.
Husnain Kamran taught himself to design websites at an early age
Kamran was just 13 when he was bitten by the 'digital bug'. Using YouTube to fuel his knowledge, the 13 year old started his first business venture. Designing and creating multiple successful online stores.
Now, he is an accredited angel investor and invests in a variety of products and businesses through his startup studio and other channels.
The future
Kamran is heavily involved in the cryptocurrency industry with positions at companies such as Gazecoin.io and is regarded as a blockchain authority and pioneer by global organizations, conferences and publications.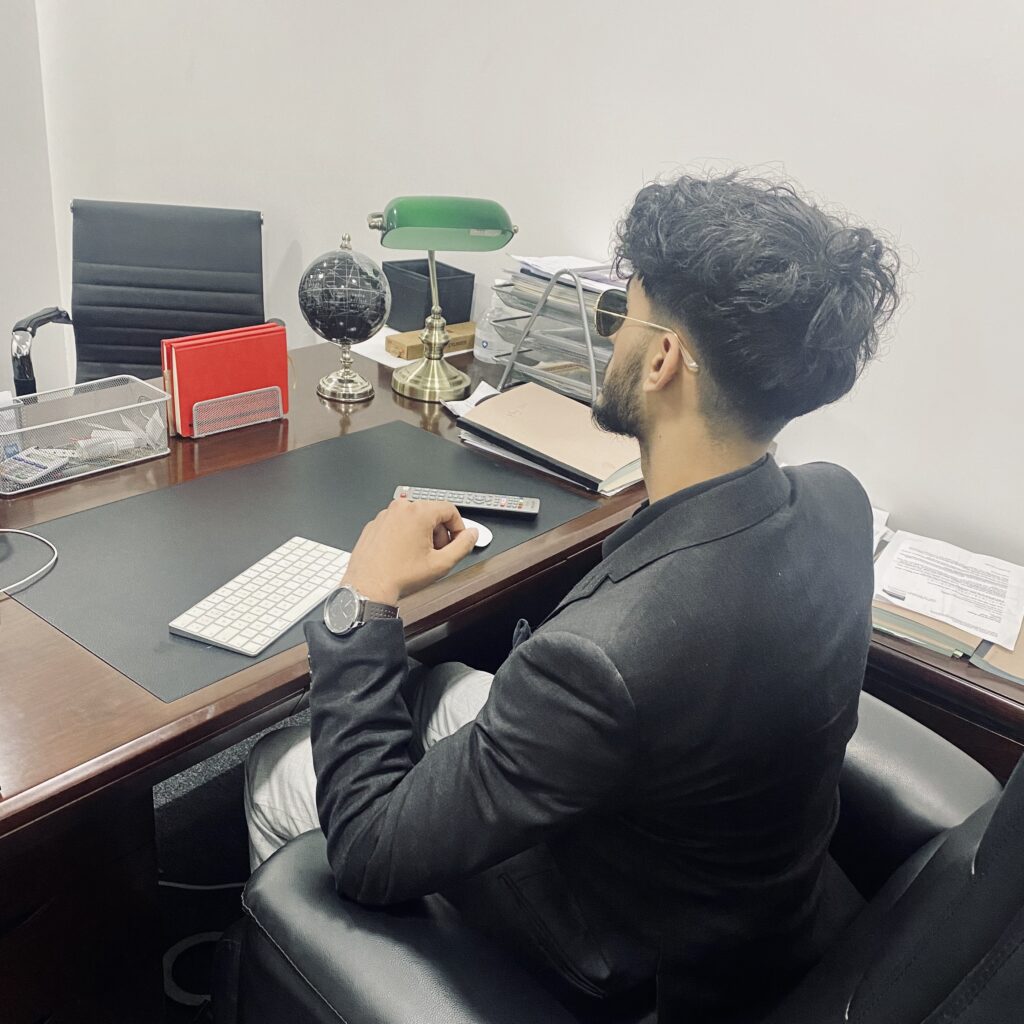 Lucid in conversation, Husnain says Gazecoin is a platform that is trying to incentivize users, content creators and advertisers. It charges on the basis of the amount of time a user gazes at the advertisements; the unit of this coin being so-named 'gaze'.
Most of the time, Husnain avoids getting onto the public stage, however his most recent venture, he is building a platform to help young people notice the potential in growing technologies like cryptocurrency. He has endeavoured to now spend more of his time spreading awareness of cryptocurrency and the potential it has to lift struggling people up from poverty.
In a recent interview, when questioned on his secret of online success, he was quoted saying 'Research. Research. Research. You can never collect enough knowledge in this fast-growing industry. So to me, being knowledgeable will be a key attribute for success in this field'
Husnain Kamran seems to have that skill to transform unique thoughts into organizations that are both creative and productive. At such a young age, he has a generally amazing resume and profession history. It looks like he began his excursion as a business innovator as a young adult and was nibbled by the "advanced bug" early and regularly.It Seems as though Husnain has broad information and involvement with portable applications and his organization, HK investment Group has created and conveyed versatile applications for significant Fortune 500 organizations. Husnain's technique follows a basic, however demonstrated equation: conceptualise, develop, execute. 

All the more as of late Husnain is intensely invovled in the crypto business working with driving organizations, for example, Gaze Coin, Hello future | Hedera Hashgraph and others under HK investment group subsidary http://Almora.io
and has been viewed as a Blockchain master and pioneer by the universes driving organisations and distributions. Husnain seems like a tech enthusiast! it looks like he has faith in utilising technlogy to disturb existing enterprises and has organizations in a different arrangement of businesses from FoodTech, FinTech, Travel, Way of life, Social, VR, AR, MR, Diversion, Design, Textile manufacturing and more. Overall Husnain is potrayed as a super business person jumping into new opportunities.