The low cost of living allows you to reduce the cost of development in times, due to a significantly lower level of wages, which sounds very tempting, but what's the catch? Why haven't all companies already expanded their companies in this way? The countries of Eastern Europe have a rather small population, including specialists living in the territory of IT, which is several times smaller than in developed markets.
The countries in terms of the number of developers on the market in Eastern Europe are Poland, Belarussia, Ukraine, and Russia. Therefore, most IT hubs are based in Poland, however, the decision of team extension by various IT giants there has created a big problem. Despite the fact that in Polish there are about 400,000 to 430,000 developers according to the latest data, developers are sorely lacking, hiring is taking more and more time, and wage prices continue to rise and tend to be at the higher edge of $50-99/h range.
If you look at the rest of Eastern Europe, business expansion there becomes more promising, in view of savings on wages and taxes. However, if the population is smaller and there are very few developers, how quickly can the team be extended? For example, According to LinkedIn research and the Statistical Office of the Republic of Serbia, there are around 35,000 ICT professionals in Serbia today.
We have successfully solved this problem and gathered together developers from more than 30 countries under the name of Squall.
Squall has a highly engaged base of 160+ thousand developers, which allows us to have the potential of 600+ IT staff available for employment within two days. Since Squall is a technological platform for vetting developers through unique coding tasks and games, all developers have test results and are guaranteed to be highly professional specialists in their code.
For example, the range of developers available at the moment was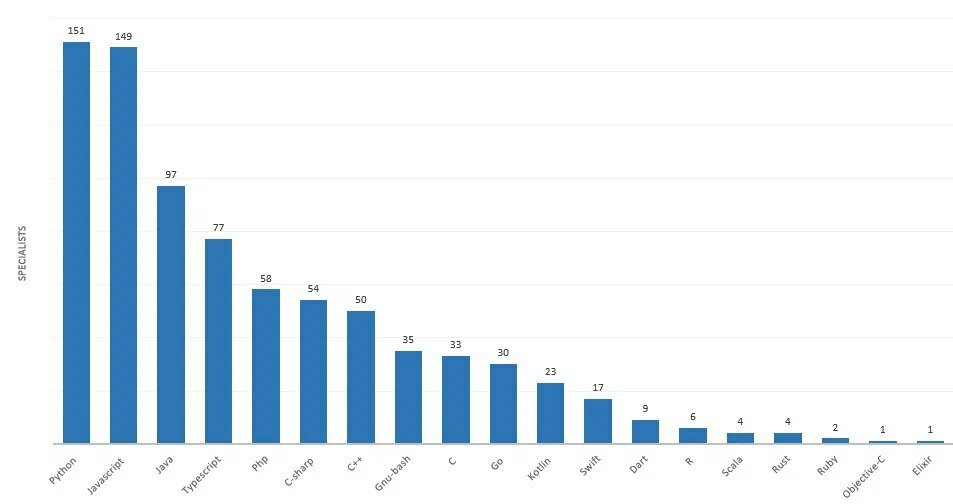 By leveraging the potential for growth, in combination with Squall's tax incentives, you can achieve high results in the shortest possible time, saving time and money.